Custom trophies always serve as a perfect item to make any event special and memorable. There are a lot of events where trophies are given, task accomplishments, graduation, military accomplishments, numerous sports activities. With your unique trophies, you can give your employees the recognition they deserve or remind your little league soccer squad what team spirit is all about. Trophies have an excellent recall value and can be kept in the workplace or home for years. Trophy acts as a continuous pointer of all achievements made by the individual and inspires him or her for even more.
Whether you need corporate awards for employee recognition or sports awards for your winners and participants, funny custom trophies are ideal for you.
Why Custom Trophies Are Better?
Custom trophies have become very popular in recent years for many settings and occasions. They're often very affordable, simple to customize, and diverse in designs. A tailored shirt always brings out the best in you and gives an added bit of detail that may higher your physique or beauty. The same principle works with trophies.
Common trophies can be bought at any gift shop, yet trophies that are personalized and engraved with specific information are exclusive all over the world. Which one would be more satisfying to receive? Custom trophies with distinctiveness are more memorable compared to generic ones, and that is to say, a custom trophy is more meaningful to the honorees. If you want your trophy to feel like something special to the recipient, customizing trophies is the only way to go.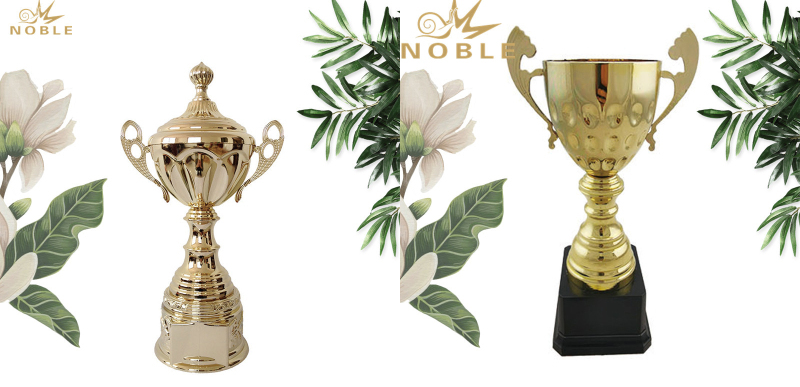 How to Make Your Custom Trophies Stand Out?
1.Select Unusual Materials
Back in earlier times, you could only customize trophies with metal materials, like gold or silver. Of course, trophies made of metal materials are still impressive and timeless. Yet, there are diverse material options now and they are often less costly. The types of trophy made of acrylic and glass materials have actually become more popular. You can choose from crystal, glass, wood, resin, or plastics for your custom trophies, which provides you a lot of room to be creative.
2.Consider Colorful Trophies
Besides choosing from a wide variety of materials, you can make your trophies with different colors too. For example, you can choose full-color crystal or glass trophies. Sometimes you can even insert something with colors into the trophy. A trophy with the colorful design will add a splash of appeal to your trophies and be much more eye-catching at award ceremonies and evenings.
3.Photo Trophies
Some custom trophies can be added with a photo or interesting image of the honoree for memorization, which makes the trophies even more special and funny. Custom photo trophies are perfect for teams and groups that have achieved something together because the funny custom trophies with photos can remind the honorees of the good times they shared.
4.Fun Shapes
With the increasingly stiff competition in the award & trophy markets, there are hundreds of sophisticated and funny trophy shapes that have been newly developed. You can choose custom trophies with shapes that are related to your event or giving occasions. For instance, a theater trophy can be the shape of a famous comedy and tragedy mask, a music trophy designed into the shape of a musical note, or sports trophy crafted into basketball shape. In soccer field, custom fantasy football trophies are extremely popular among soccer players. In the above cases, the custom trophies are the symbols of status. Beyond that, there are new of bobble-head trophies in the market. These trophies actually move their heads from side to side. This novel trophy will pretty much be guaranteed to get a laugh. Of course, you can work with trophy manufacturers to customize shapes that are never seen before in the market.
New manufacturing technologies have enabled trophy manufacturers to cut complex shapes with precision. For example, you can get them in a wide range of shapes, such as bowls, leaf, cups, and plates.
5.Thing about Engraved Trophies
Custom trophies with engraving elements are a point of pride for many trophy manufacturers. One of the best things about engraving is that you can engrave just about anything, such as engraved personalised glass trophy or engraved metal trophy plate. Nearly all trophies can be personalized by adding text engraving to enhance a personal touch. Be it with text, logo, or images engraving, the engraving technique can bring your trophies to life. For example, custom fantasy football trophies can be engraved with a small football image or the player's name. Nowadays, many trophy manufacturers will provide you with free engraving services, and you can easily customize your trophies to cater to any type of special event or occasion.
Some Prerequisites of High-quality Custom Trophies
1.Materials - Materials are guaranteed with premium quality without defects, such as microscopic cracks, discolorations, deformations, etc.
2.Process of small elements - Trophies with exposed details, openwork, and tiny shape are all handled perfectly.
3.Workmanship - The fine texture of edges, details without any burrs, deformations are ensured.
4.Design - No matter the material is granite, glass, Plexiglas, or metal, delicate form or design on these materials are available.
5. Shape cutting technique - High quality custom trophies should be cut precisely without defects.