So you're searching for glass trophy suppliers! Maybe, you host events and competitions. Perhaps, you intend to open a trophy selling outlet. Irrespective of the reason, finding an ideal supplier of glass trophy isn't so easy. You'll find thousands of suppliers. The varied choice could make you overwhelmed and carried away. However, you run the risk of being cheated by most suppliers. In such a gloomy situation, you need valuable information that will refine your search and let you pick the best supplier.
Tips to find glass trophy suppliers
When it boils down to buying glass trophies, most people are in a hurry. They're eager to buy trophies for competitions. You'll also come across desperate trophy outlet owners that don't bother much. All these individuals repent on their decision. The truth is buying glass trophies warrants a little bit of research and legwork on your end. However, your research and labor will pay off in terms of good-quality trophies matching your needs. Here's a handy guide that might help out.
Determine your needs
First of all, do some homework. Ideally, you should list down the shapes and sizes of trophies. Also, figure out the number of trophies you need. Above all, brainstorm some design ideas for trophies. Do you prefer custom designs? Are you interested in pre-made designs? All such questions will avoid hassles while shopping around. Also, they'll let you check particular glass trophy suppliers.
Longevity
You may argue that glass is fragile. So how come trophies made out of glass will be durable? Agreed! However, not all glasses are equal. Some glasses are hardened. Hardened glass trophies are a better bet. They'll stand the test of time without posing problems. Although these trophies may not be as durable as steel trophies, they should withstand minor slip and fall incidents. Check brands that offer such trophies.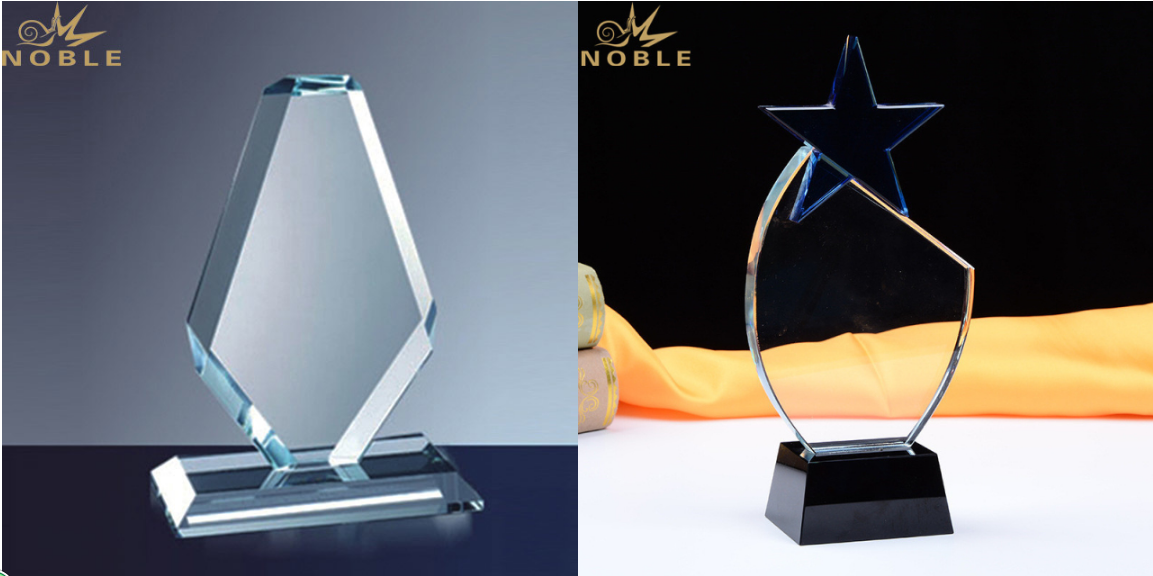 Visual appeal
Trophies are given as a token of appreciation for excellence in particular fields. Usually, winners and runners are honored with trophies and awards. As such, they ought to be well-designed in the most intriguing manner. Usually, trophies are a focal point. Winners wish to showcase their talent by displaying trophies. The better the visual appeal, the better the demonstration will be. An ideal trophy is the one that grabs the attention of anyone from a distant place. So be wary of this vital fact when looking for glass trophies.
Low maintenance
Glass trophies are fragile. They need constant maintenance to keep them in good condition. Also, cleaning could be an issue. You may end up shelling out too much on cleaning and maintenance. So, look for glass trophy suppliers that offer trophies needing minimal maintenance and upkeep. As well as saving money on maintenance, such bespoke glass trophies are easy to clean. A damp cotton cloth is enough to wipe out stains from the glass.
Enlist reputed suppliers
Now that you've done some preliminary homework, it's about time to search for some reputed brands. Remember, the more suppliers you explore, the better your selection will be. So, make a checklist of trophy suppliers. Ask people in your touch and associates. People who're familiar with any supplier may turn up to help you.
Local yellow pages as well as business directories are also useful in finding reliable suppliers of glass trophies. You may also want to check popular competition magazines. Most suppliers advertise their trophy products in these venues. A quick look at all these venues should help you locate a couple of reputed suppliers.
Above all, don't overlook the power of the big net. Many reliable brands promote their products and services on the net. Perform a simple search from your computer or Smartphone. Within seconds, you could compile a biggish list of reputable glass trophy suppliers. Also, explore social sites and forums committed to competitions. You'll be amazed to know how handy these sources could be.
Read reviews
Folks who buy trophies often share their experience on review sites. As a result, you get a chance to read the views and opinions of buyers. Surf popular review websites and check reviews under the right category. Go through each review carefully and find out what users say about brands mentioned in your list. Get rid of vendors that get multiple complaints and bad ratings from customers. In line with ratings and complaints, trim your list to highly-rated trophy suppliers.
Check warranty
Buying a single trophy isn't a big deal. However, buying numerous trophies involves too much money. Also, your reputation is at stake. As a smart person, you may want to save your reputation and cover your investment. So, how do you do that?
Your simple solution should be product warranties. Warranted products last longer. The reason - Only vendors that are confident about their product quality offer warranties. If a particular vendor doesn't provide any kind of warranty, remove him from your checklist. Rather, concentrate on glass trophy suppliers that offer a sound warranty on replacements and refunds.
Compare price
Price is perhaps the most important consideration. It can affect any purchase decision. Glass trophies aren't an exception to this human behavior. A higher price can keep you from checking a quality product. On the flip side, you may be inclined to buy a low-priced product. However, you ought to ensure a balance between quality and price.
Furthermore, you can reduce your purchase cost through comparison shopping. Obtain detailed quotes from multiple suppliers. Assess their quality, warranty, variety, price, and shipping policy. Finally, settle with the best supplier that provides top-class glass trophies on a budget with a sound warranty.
Bottom line
Choosing glass trophy suppliers can be a major deal, thanks to the existence of so many vendors out there. You need to do a lot of legwork to find a reliable supplier. That can eat plenty of time on your part. If you don't expend time when shopping, you'll regret later. However, it's possible to ease your labor and save time. Just check the above guide when looking for trophy suppliers. With handy details, you can quickly find the best supplier matching your needs and budget.