You've decided to make some custom championship trophy online. You know what the award is and who it's honoring, but how do you make it unique and personalized for the recipient(s)? Fear not. We're here to show you how to make a trophy truly special.
1. Engrave A Meaningful Quote
When making awards online, adding inspirational words or a meaningful quote can be a nice, thoughtful touch. Or, opt to engrave a personal, handwritten message. You can simply upload a scan of your handwriting instead of typing in the message.
2. Consider An Unusual Shape
Don't feel constrained by traditional trophy or award shapes. The possibilities are endless when you custom trophy design online. Let your imagination run wild and find something that really speaks to the award and the person or people it's honoring.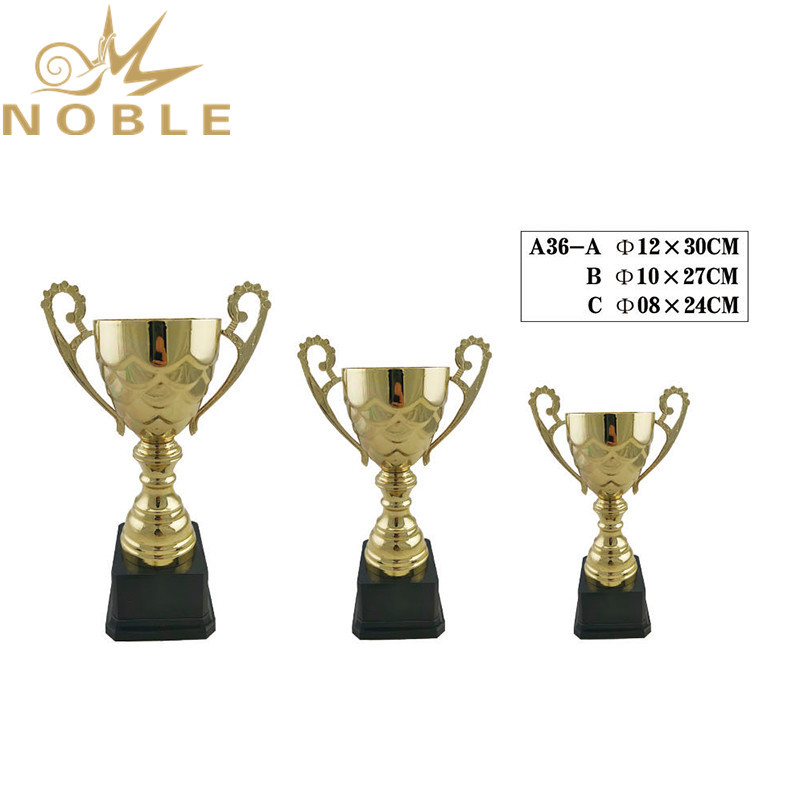 3. Choose Significant Colors
Another easy way to customize awards even more is by choosing colors with meaning. Choose your team's colors or even the recipient's favorite color. It's just another way Noble Awards lets you create a truly one-of-a-kind award.
4. Feature A Photo
Did you know actual photographs can be featured in the customizable artwork area of any metal trophy? Adding a photo can be a fun or sentimental touch to make it that much more special. Just make sure to choose a clear, high-resolution image that will print well and translate nicely on a trophy.
Whether it's celebrities or psychologists, everybody seems to have something to say about participation trophies. We're slowly coming to understand that, when awarded the right way, participation trophies can do a world of good for your team of young athletes. Even so, many parents remain divided on the subject, so it's important to appease both sides of the participation trophy debate at your awards ceremony.
Reward The Truly Hard Workers
On of the benefits of participation trophies is that they use positive reinforcement to teach kids the importance of being a reliable team member and working hard. It would make sense, then, to only give participation trophies to kids that actually showed up to practices and games. This shows kids, and parents, that your participation trophy has its own level of meaning — a child will only be rewarded if they came to every practice and every game, and displayed good sportsmanship at all of them.
On the other hand, this could anger some parents who weren't able to get their child to every practice or game. Participation trophies are sometimes viewed as the bare minimum in the trophy world; not giving one to every child could stir up some bad feelings, both in the kids and the parents.
Make Participation Trophies The Default
To make sure that everyone is included, participation trophies could be given as the default award to thank everyone for their dedication to the team. The next level of awards could be related to other achievements, such as "most goals scored" or "perfect pitch." This would help appease parents on the negative side of the debate by showing them that, while participation is important, truly outstanding efforts will be recognized in a special way.
Tell It Like It Is
The point of participation trophies is that they celebrate all the other values that come from sports, not just winning. Therefore, it's important that the engravings on your participation trophies don't say anything about being a winner. Instead, they should say something related to a child's commitment to the team, or their demonstration of teamwork.
Participation trophies help show youngsters that their efforts are appreciated, and that their presence on a team has value. Help keep them excited about athletics and coming back season after season with our great selection of custom glass trophy.