Founded in 1946, the National Basketball Association has a rich and storied history. The iconic NBA basketball trophies are at the top. They represent the highest achievements attainable in the sport of basketball.
NBA Championship Trophies
The first NBA championship trophy was created and awarded in 1977. Designed by Tiffany & Co. and weighing roughly 40 pounds at its creation1, this basketball trophy cemented itself at the top. Initially named after Walter A. Brown, the trophy was re-named in 1984 after former commissioner Larry O'Brien. Today, 30 teams fight through 82 regular season games for a chance at taking home the NBA basketball championship trophy. Each winning team gets to keep that year's NBA basketball trophy. Each player then receives a basketball championship ring of their own. These rings allow the players and coaches to keep a personal reminder of their exceptional achievement in winning the league championship.
Before the NBA championship trophy, the previous trophy was known as the NBA Finals trophy and was renamed after Walter A. Brown in 1964. Its recognition of Walter Brown came from his influence during the NBA and BAA merger. This trophy was kept by the league winner and then transitioned to the new team after each championship victory.
Basketball MVP Trophies
Though the Larry O'Brien trophy is the highest NBA custom award trophy, one player has been `receiving the league MVP award every year since 1956. This NBA basketball trophy is given out to the player seen as the best overall player of that year, as chosen by the media. Interestingly, the league MVP has not always been on the championship-winning team.
NBA Players who have won the most basketball MVP trophies: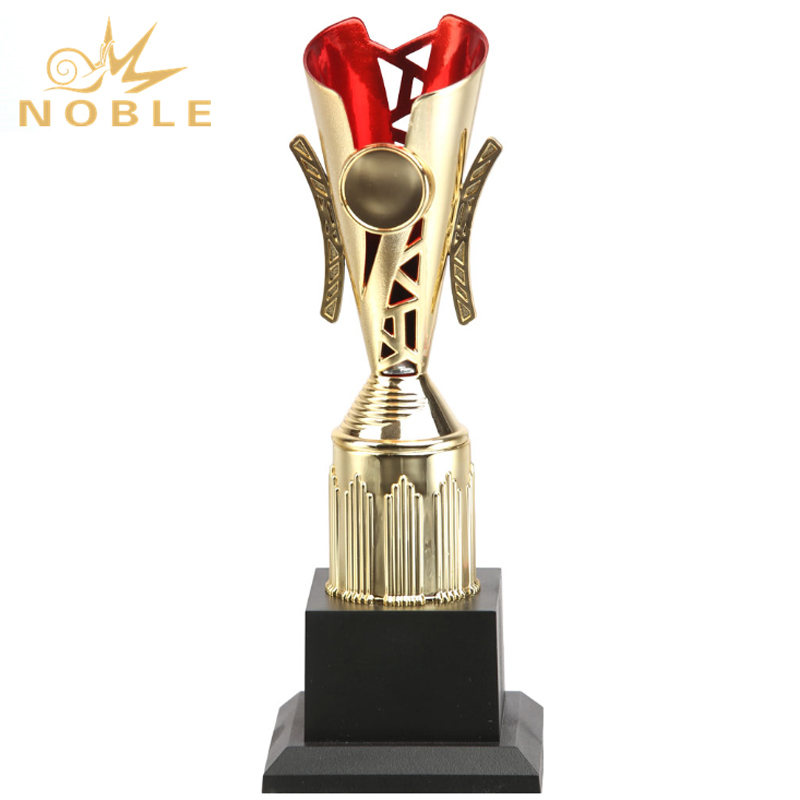 Kareem Abdul-Jabbar (6)
Bill Russell (5)
Michael Jordan (5)
Wilt Chamberlain (4)
LeBron James (4)
Moses Malone (3)
Larry Bird (3)
Magic Johnson (3)
Bob Pettit (2)
Karl Malone (2)
Tim Duncan (2)
Steve Nash (2)
Stephen Curry (2)
NBA Finals MVP
Each year in the NBA Finals, one player is voted as the best player. This gives players another chance to prove their worth to the league. This NBA basketball trophy is named the Bill Russell NBA Final Most Valuable Player Award after Bill Russell's prestigious career.
Defensive Player of the Year
The NBA basketball Defensive Player of the Year award is given to the top-performing defensive player in the regular season.
Sixth Man of the Year
This award is earned by the top substitute player or player off the bench throughout the season. This player is often known as the "sixth man."
Most Improved Player
Given to the NBA player who improves the most throughout the regular season, this award is granted based on votes from a media panel.
Every league has champions and MVPs. Basketball trophies and awards are what make players feel special, whether they're kids or adults. Be sure to honor the time and dedication put into the sport with an affordable basketball trophy from Noble Awards.