Custom medals have become the preferred and economical way to show achievement, victory, and recognition.
For corporates or organizers, personalized custom made medals are perfect for you to present the information that you want to convey such as logo, time and types of event. In particular, if corporates award employees the custom personalized medals, it makes employees feel acknowledged and perform better in their jobs, which eventually contributes to increased productivity.
Beyond that, awarding medals give a chance about brand building. The custom medals give a lot of valuable information about your company or event. Like GS-JJ, many custom made medals are designed with logo or event's name, so it is easy for people to remember them. For honorees, a personalized custom medal serves as motivation and encouragement. It creates a psychological value to participating or winning and boosts one's self-esteem.
Application Fields of Personalized Medals
Custom made medals are a great way and economical way to recognize someone's achievements and participation. Personalized Medals have been widely used to commemorate little league and professional sports, anniversary, recognition of achievements in schools/corporates/organizations, large seminars, or given as a gift to employees and customers.
Below are the specific applications and related benefits that custom made medals bring.
- Give acknowledgment to individuals for efforts done and achieved the goal.
-Encourage athletes to strive harder and go for greater success.
-Provide the motivation for individuals in a competition whether in school or office.
- Encourage positive brand publicity.
-A great option for a teacher to reward students for a job well done.
-Increased confidence and morale.
Every country in the world adopted the use of medals as a means of recognition and achievement. Most custom medals give you the perfect award for athletic, military, corporate, government, or achievement recognition.
Therefore, if you're looking for a quality, valued award or recognition product for your marathon, promotion, ceremony, club membership, fundraiser, wedding, or just for collection, custom medals should be your preferred choice.
Precautions for Custom Medals
No matter which kind of medals you're going to customize, keep in mind of your honorees and audience. Knowing who your recipients are will help you design a medal suitable for the event and the participants.
Besides, do not skip the ribbons. Having a delicate ribbon will ensure that your medal looks as good as new for years to come. If you have a wordy event or want a lot of text, you should consider adding some of it to your ribbon.
There are also some precautions to know before customization, including:
1. Dimensions are customized to fit clients' budgets.
2. Rush service of 10-12 business days production is available for all custom medals.
3. Free medal design before production is available.
4. Each medal is packaged in an OPP bag or an elegant presentation gift box.
5. Presentation gift boxes are designed specifically for each item, and gift boxes may vary from item to item.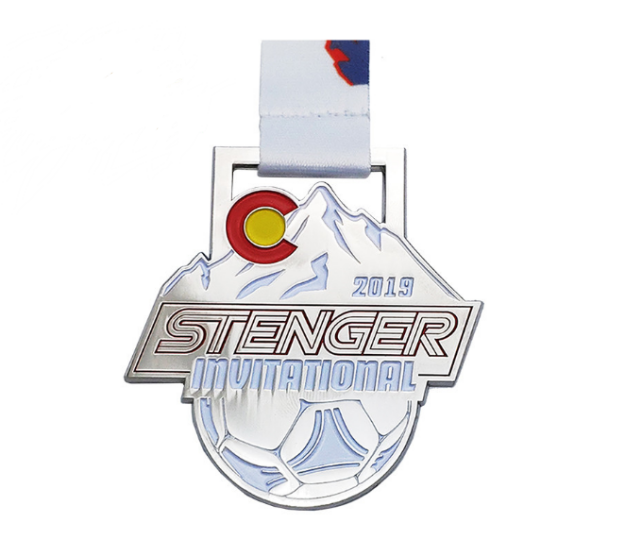 Product Parameters
Medals descriptions
1. Medal Type: custom metal medal, gold medal, sports medal, or souvenir medal.
2. Size: custom
3. Thickness: 2-10mm
4. Process: stamping/die casting
5. Material: zinc alloy/iron/brass/copper, etc.
6. Color: soft enamel/synthetic enamel/hard enamel/painting
7. Shape: custom shape, 3D, 2D, flat, full 3D, double-sided or single-sided
8. Plating: nickel/black nickel, brass, anti-brass, copper, anti-copper, gold, anti-gold, silver, anti-silver, chrome, dyed black, pearl gold, pear nickel, etc.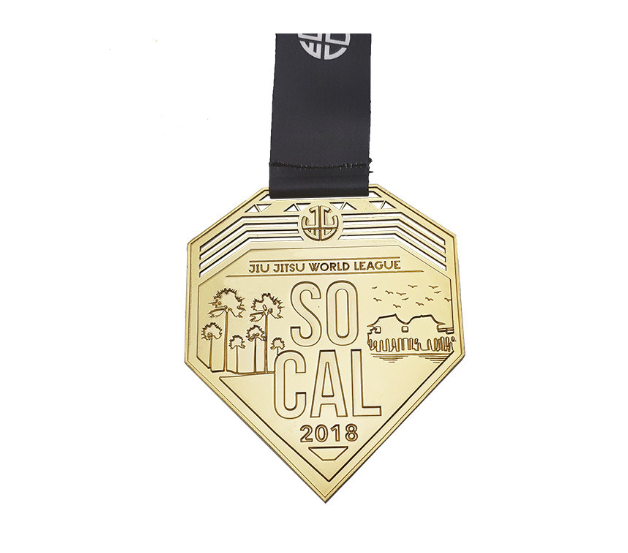 Ribbon descriptions
1. Each customized medal comes with attached ribbon (custom)
2. Design: red/white/blue soft satin material (custom)
3. Ribbon length: 30 inches (custom)
4. Ribbon width: 1.5 inches (custom)
Other parameters:
1. MOQ: 10pcs
2. Capacity: 1000, 000/month
3. QC Control: 100% inspection before packing and spot inspection before shipment
4. Sample time: 5-7 days
5. After-sale service: Free replacement for any defective items within 90 days after shipment
Buying from A Reputed Custom Award Manufacturer
We, Noble Awards Co., Ltd., are a well-established manufacturer that features sound business reputation and has principally engaged in research, development, and production of custom medals for 20 years.
We have achieved a number of A-grade quality certificates in contracts of trading and manufacturing. Relying on world cutting edge manufacturing technologies and equipment, We are able to customize highly intricate and delicate medals.
Besides, we have many skilled graphic designers to offer every client a complimentary layout design with each project. Free pattern engraving, professional color printing, 3D laser process, hard or soft enamel painting services of custom medals are available.
We are a trustworthy and reliable company that is widely recognized by clients from the USA, the Middle East, Japan, South America, etc.